Do you want a Custom Built Home, but are not sure how to go about it? WE CAN HELP!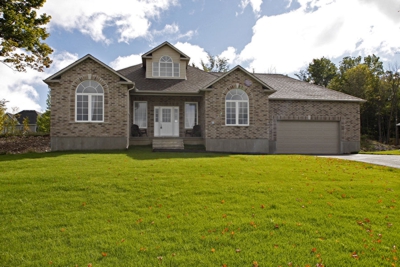 Maybe you have dreamed of owning a brand new home in the central parts of the city, but the ones you have seen don't meet your family's needs.

Building a Custom Home can be an ambitious & stressful endevour that is overwhelming for a lot of people. There are many things to think about, coordinate and manage, such as finding & purchasing a suitable lot for your dream home, arranging for municipal permits, variances etc., arranging financing for the various stages of the project, coordination of contractors, overall project management.
At Details Realty Inc. Brokerage, we can help simplify the custom home building process!
There are a broad range of services that we can provide you to help make your custom home building experience a happy one:
We will connect you with one of our quality home builders who will be able to answer all of your questions.
We will help you find the right lot, in the location of your desire and suited to the home you want to build.
Once the lot has been identified, and the building plan and budget established, all you need to do is provide a modest deposit and pick your final finishes.
Our builders take care of purchasing the lot, getting permits, handling the construction financing, contracting and managing the trades, and generally taking care of all aspects of your custom home construction.

We will strive to do what it takes to make your custom home building experience a pleasant one, so that the building of your dream home is a joy!
Give us a call to discuss your custom home building options.
---