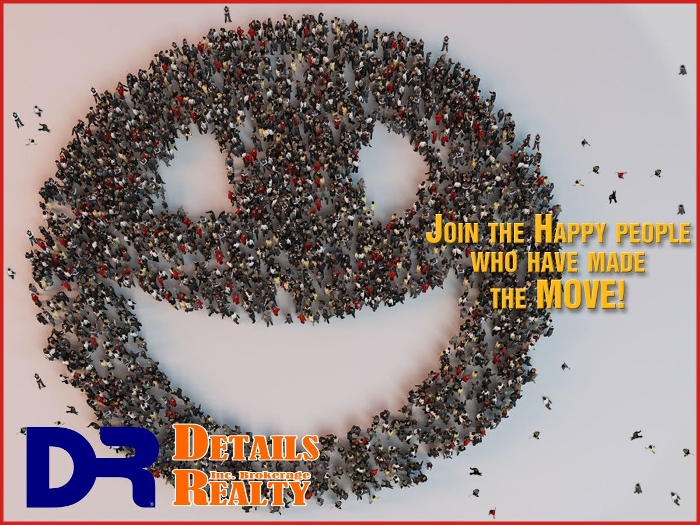 WHY JOIN OUR TEAM OF SALES REPRESENTATIVES & BROKERS?
Details Realty Inc., Brokerage, is Ottawa's largest (by number of Sales Representatives & Brokers), boutique style, independent, full service, real estate brokerage. We strive to provide the highest level of professional, courteous, real estate services to our clients, while keeping our overhead and administrative costs as low as possible.
Our business approach enables Details Realty Inc., Brokerage to offer licensed Sales Representatives & Brokers one of the most cost effective means of working in the real estate industry in the Ottawa area. We offer our REALTORS® the flexibility needed to enable them to focus less on volume sales, to enjoy a high quality of life, and to focus their energy on providing a high quality of service to our clients.
We are a well established, "made in Ottawa" full service real estate brokerage, with local ownership/management.

No commission splits! You keep what you earn!

Free use of Authentisign, Transaction Desk, and our professionally appointed office with the latest in technology.

Low monthly Desk Fee ($95.00) & low transaction fees of $395.00 per transaction, which drops to $275.00 on your 13th transaction in a calendar year. There are no other additional mandatory brokerage fees.

Experienced, knowledgeable, local ownership/management team, will provide assistance and answer your questions when you need them answered!

Customized training & management support to meet your specific needs.

You can work full or part-time as desired. You work independently and set your own sales goals and work schedules.

Our work environment is professional and friendly.

Our REALTORS®️ have an excellent reputation and maintain the highest of professional standards.
To gain a better understanding of what working for us would mean in terms of your wallet, have a look at the table below to see how our Commission Plan compares with what your current brokerage offers.

There are very few established, Ottawa based, brokerages that can provide you with a better opportunity than this!
For additional information about Details Realty Inc., Brokerage, and to enquire about joining our team of Sales Representatives & Brokers, please contact:
Richard Keirans
Broker of Record
Office: 613-686-6336 x 1203
Direct: 613-850-6336
Email: richard@detailsrealty.ca
Debra Wright
Broker, Office Manager
Office: 613-686-6336 x 6204
Direct: 613-859-6336
Email: debra@detailsrealty.ca
Details Realty Inc. Brokerage
P.O.Box 1024, 1530 Stittsville Main St., Unit B
Ottawa, ON K2S 1B2
Tel: 613-686-6336
Fax: 613-224-5690
Email: info@detailsrealty.ca
Web: www.detailsrealty.ca